High feed machining tools by DIJET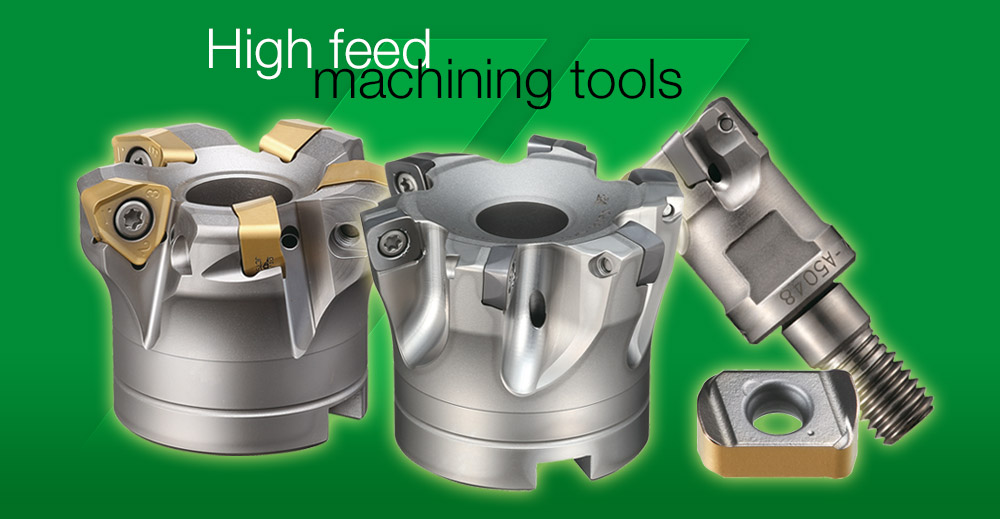 1. DIJET provides two types of high feed machining tools.
To achieve high productivity, reducing machining time is very important. In case roughing process, the most important thing is making the volume of metal removal bigger. High feed machining is one of the solutions to acquire the big metal removal rate.
DIJET lined up two types of high feed machining tools. One is SKS series and the other is QM series. (Fig.1 SKS series and QM series) Both of series are designed by different concept. The simplest difference is the type of applicable machine.
SKS series is designed for high rigid and high-power machines such as BT 50. Inserts of SKS has high strength. Maximum depth of cut is 3mm or below.
On the other hand, QM series is designed for small but high-speed machine such as BT30-40. By adopting small inserts and multi flutes geometry, QM series achieved highly efficient machining even if depth of cut is less than 1mm.